Galerie Lichtblick proudly presents
Kolga Tbilisi Photo 2020
May 4 - 10
For the 9th year Galerie Lichtblick/ Tina Schelhorn and KOLGA TBILISI PHOTO/ Beso Khaindrava and team are organizing the festival program with exhibitions of Georgian and International photographers.
This year all is different - we go virtual – we adopt to the reality and we hope you join us for the opening and awards ceremony broadcasted live
Monday, May 4th at 7 pm (Tbilisi) - 5 pm (Cologne)
Live on the website https://kolga.ge/

Ian van Coller - Antarctica / The Oldest Ice on Earth
Exhibitions
curated and organized by Tina Schelhorn
May 5 at 7 pm (Tbilisi) / 5 pm (Cologne) - virtual at Tbilisi History Museum, Karvasla
Live on the website https://kolga.ge/
Tales of Anthropocene

by Ian Teh, NASA/Curiosity, Ian van Coller, Daniel&Geo Fuchs, David Klammer
The Anthropocene, a term created by Nobel Prize winner Paul Crutzen, defines Earth's most recent geologic time period as being human-influenced, or anthropogenic, based on overwhelming global evidence that atmospheric, geologic, hydrologic, biospheric and other earth system processes are now altered by humans.This loss of stability could be disastrous. If the coronavirus pandemic can teach us anything about the climate crisis it is this: our modern interconnected global economy is much more vulnerable than we thought, and we must urgently become more resilient and better prepared for the unknown. Exploring the Anthropocene phenomenon is a matter not just for science. Participation by the social sciences, humanities and artists is critical not
only to analyse the causes of changes - but also to take meaningful actions to mitigate harmful trends.

Ian Teh
Ian Teh, Kuala Lumpur, Malaysia - Traces: China's New Deserts
In May 2018, I joined a Chinese research expedition led by prominent environmentalist, Yang Yong, to monitor signs of recent desertification discovered at the source of the Yellow River on the Qinghai Tibetan Plateau. The photo series documents the expedition and effected landscapes in the bordering regions and the headwaters of the Yellow River.
This story was produced in partnership with the Pulitzer Center.
www.ianteh.com


NASA Marspanorama
NASA/ Curiosity - Mars Panorama
NASA's Curiosity rover has captured its highest-resolution panorama yet of the Martian surface. Composed of more than 1,000 images taken during the 2019 Thanksgiving holiday and carefully assembled over the ensuing months, the composite contains 1.8 billion pixels of Martian landscape. (Credit: NASA/JPL-Caltech/MSSS)
https://mars.nasa.gov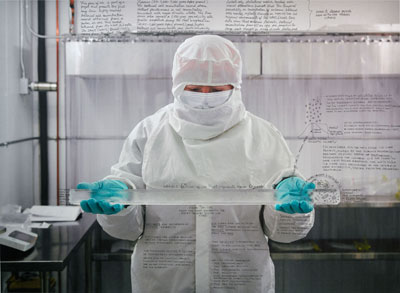 Ian van Coller
Ian van Coller, Bozeman/USA - Antarctica / The Oldest Ice on Earth
I am particularly fascinated with glacier ice as an archive of earth's atmosphere. I recently returned from the Allan Hills of Antarctica where I got to photograph a team of scientists retrieving the oldest ice ever found by humans, approximately 2.7 million years old. The air in that ice can tell us exactly what earth's atmosphere looked like at that point in earths past. The basic answer is that the CO2 levels are now higher than at any point in that 2.7 million year history. Collaborating with members of that team brings art and science
together in an effort to make the monumental issue of climate change both tangible and comprehensible on a human scale.
https://www.ianvancoller.com

Daniel&Geo Fuchs

Daniel&Geo Fuchs, Germany – Nature and Destruction
These landscapes create a world in between reality and fiction, to which one has to gain access through an intense viewing of the artists' photographs. Once entered, the viewer finds itself within a never-ending gameplay of contradictions taking place in a sleek yet post-apocalyptic aesthetic and at the same time confronting with the destruction of nature due to the impact of humankind- Most of the pictures of "Nature & Destruction" are done with a camera robot system developed byNASA and Google for the Mars mission.
www.daniel-geo-fuchs.com

David Klammer
David Klammer, Cologne - Ende Gelaende
'Ende Gelaende' is an NGO that creates spectacular civil disobedience actions against brown coal companies that are among the worst polluters of our atmosphere. On June 24, 2019, thousands of activists, dressed in white or red painter´s suits, blocked coal railway tracks and stormed into the huge open coal mines of Garzweiler near the Neurath Power Plant in Grevenbroich, Germany.
https://www.davidklammer.com
Tales of Sicily

Fabio Sgroi, Palermo - TRI-NA-KRIA

Fabio Sgroi

TRI-NA-KRIA, represents the symbol of Sicily. It's a personal ongoing project since 1986, along research on the different aspects of my country. The island on this side of the light-house, the continent on the other side. This is a selection of photos from different years. They evoke an athmosphere that you can feel when you cross the Sicilian hinterland. They present a slight contrast with the present time. In a very theatrical manner, the photography describe the characters, gestures and faces of Sicilian people.You can sense it in the pictures of the daily routine, like the 'passegio' (the walk), as well as in the scenes of highly significant events, the religious rituals, in which everybody wants to participate.
"The movement of the sea water washed part of the caost away. It formed a bridge, shaken by volcanos and turned upside down by the waves. This is how Sicily became an island" ('Travel to Sicily' by F.Munter)
www.fabiosgroiphoto.com/
Swedish Tales
Nina Korhonen, Stockholm Anna – Amerikan mummu


The show is a story and tribute of Nina Korhonen beloved grandmother Anna. The photographs have been taken in New York and Lake Worth, Florida between 1993-1999. The photographs are close to everydaylife, sensual and warm – with lot of humour. The exhibition is a tribute to an elderly woman who seeked a different life and found it. The journey to America had been grandmother's big dream since she was eight years old and promised to follow her aunt to the great "Wonderland".
http://ninakorhonen.com/

Nina Korhonen, Stockholm HAPPY/Brooklyn 1988-93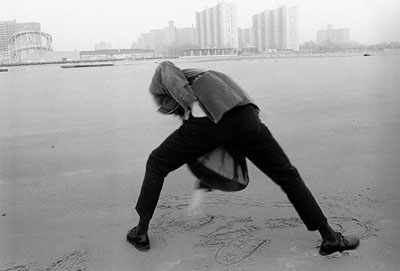 This is my first photo narrative. I was visiting my grandmother Anna who lived there in Finntown. Finns had started co-op housing projects in New York during the first half of the 20th century, and they eventually built about thirty buildings. They founded a newspaper and organized cultural, political and church activities.


Martin Bogren, Malmö - Hollow
Hollow was photographed in Northern Europe during the winters of 2008-2018.
This series of Swedish photographer Martin Bogren has black and white images of great sensuality, dreamlike and disturbing at the same time, and completely out of time. They show the evolution of the photographic writing of an author whose wanderings are less a physical travel than a mental and emotional journey: his intimate and poetic portraits become a sensible assertions of the subjective visions of the author.
http://www.martinbogren.net/


Detailed information under: www.lichtblicknet.com
The whole online program of KOLGA TBILISI PHOTO 2020 you can find here
https://kolga.ge/exhibitions
https://kolga.ge/projects

Kolga Award Ceremonie 2019
We hope to have all of you as our online guests
with regards from Cologne - Tina Schelhorn and Wolfgang Zurborn
Questions? ask: tinaschelhorn@web.de

Kolga Award Ceremonie 2019

Galerie Lichtblick
Steinbergerstr.21 • 50733 Cologne
http://www.lichtblicknet.com • http://www.lichtblick-school.com •www.imagesagainstwar.com