30 Jahre Galerie Lichtblick
Birte Kaufmann The Travellers
Book Launch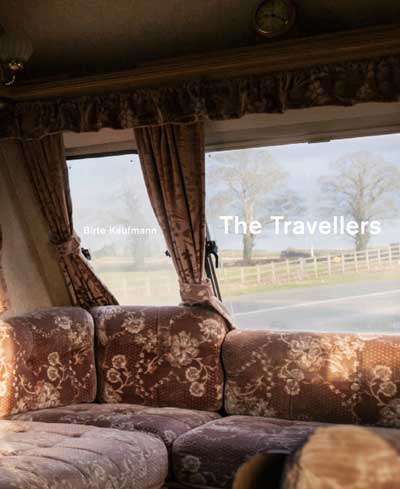 The Travellers Birte Kaufmann, book published by Verlag Kettler, June 2016
We are very happy to start the program for celebrating the 30th anniversary of Galerie Lichtblick with the book launch and exhibition "The Travellers" by Birte Kaufmann.

Book Launch: August 19th, 8 p.m.
Exhibition: August 19th - September 17th
Finissage: September 17th, 8 p.m.
The exhibition is part of Internationale Photoszene Köln 2016

In Ireland, around 25,000 people still live in temporary settlements in the style of itinerant workers far removed from the amenities of Western civilisation. Moving from place to place in mobile homes without electricity and running water, the largest Catholic minority of the country is almost considered illegal, often maligned and faced with prejudices. Strangely out of step with 21st century lifestyle, they stick to their seemingly outdated traditions while also trying to find a new identity that fits in with modern society. Even in the present day, this ambiguity continues to define life for traveller community, whose livelihood depends on horse breeding and hunting and who keep their own language alive as part of their culture.
In 2011, the photographer Birte Kaufmann cautiously began to make contact with the travelling community, earning their trust and on some occasions living with them. For her portrayal of this unknown world, she needed to be in close contact with the families in order to capture their particular character and to avoid the usual stereotypes. Without a doubt, Birte Kaufmann's combination of reportage and documentary photography hits the right note and offers impressive insights into an extraordinary world.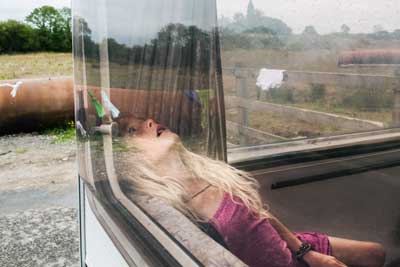 The Travellers Birte Kaufmann /Institute

The Travellers
Photographs by Birte Kaufmann
Text by Chris Killip
Language: English
Hard cover, 25 x 20,5 cm, 144 Pages
Publisher: Verlag Kettler, Dortmund, June 2016
http://www.verlag-kettler.de/programm/travellers
ISBN: 978-3-86206-581-3

The Travellers Birte Kaufmann /Institute
Abseits von jeder westlich geprägten Zivilisation leben in Irland bis heute annähernd 25.000 Menschen nach dem Vorbild von Wanderarbeitern in mobilen Behausungen. Unterwegs im Wohnwagen, ohne Strom und fließend Wasser, lebt die größte katholische Minderheit des Landes am Rande der Illegalität, ist Anfeindungen ausgesetzt und mit Vorurteilen konfrontiert. Seltsam entrückt von der Lebenswirklichkeit des 21. Jahrhunderts hält man einerseits an scheinbar überholten Ritualen fest, während man andererseits versucht, sich mit neuer Identität im Hier und Jetzt zu verorten. Dieser Zwiespalt prägt bis heute das Leben der "Traveller"-Gemeinde, in der Pferdezucht und Jagd das Überleben sichern und die eigene Sprache noch immer zu den gelebten Kulturpraktiken gehört.
Seit 2011 hat sich die Fotografin Birte Kaufmann dem fahrenden Volk behutsam genähert, hat das Vertrauen der Menschen gewonnen und gelegentlich unter ihnen gelebt. Sie musste nah genug an den Familien sein, um das Besondere darzustellen und beim Abbilden dieser unbekannten Alltagswelt nicht nur Stereotype zu bedienen. Es ist das besondere Verdienst von Birte Kaufmann, den richtigen "Ton" getroffen und in einer Mischung aus Reportage und dokumentarischer Fotografie einen überwältigenden Einblick in diese bizarre Welt geliefert zu haben.

The Travellers Birte Kaufmann /Institute