Street Photography Now
Ausstellung in Zusammenarbeit mit Nathalie Belayche
Narelle Autio • Maciej Dakowicz • George Georgiou • Bruce Gilden
Andrew Glickman • Siegfried Hansen • Markus Hartel • Nils Jorgensen
Martin Kollar • Jens Olof Lasthein • Frederic Lezmi • Jesse Marlow
Jeff Mermelstein • Mimi Mollica • Trent Parke • Gus Powell • Otto Snoek
Matt Stuart • Ying Tang • Nick Turpin • Alex Webb • Michael Wolf
Wolfgang Zurborn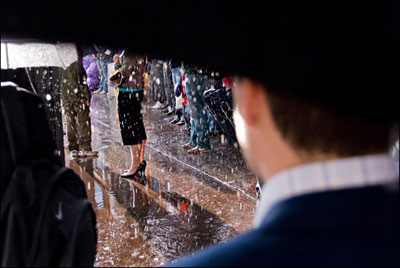 Nils Jorgensen

Street Photography Now ist eines der meist beachteten Fotobücher dieses Herbstes. Sophie Howart und Stephen McLaren haben im Verlag Thames & Hudson, London, die erste Publikation seit den späten 80er Jahren mit einem substantiellen Überblick auf die internationale Street Photography herausgegeben. Das Buch stellt Arbeiten von 46 Fotografen aus aller Welt vor. Die Galerie Lichtblick zeigt in Zusammenarbeit mit Nathalie Belayche eine Auswahl der fotografischen Positionen.


Trent Parke

The first substantial survey of international street photography since the late 1980s. For the last twenty years the candid photography of life in public has been mostly underground but secretly flourishing, stimulated by the wide availability of digital cameras, a profusion of photoblogs, and new self-publishing opportunities.

Matt Stuart
Street Photography Now showcases the work of forty-six image-makers who are notable for their candid depictions of life on the streets and in the subway, in shopping malls and movie theaters, on beaches and in parks. Four thought-provoking essays put the work into the wider context of what has gone before, while quotes from the photographers expand and illuminate their work and draw attention to their influences and ways of working.

Narelle Autio

Included are luminaries such as Magnum grandmasters Bruce Gilden, Martin Parr and Alex Webb, as well as an international group of emerging photographers whose views of New York or Tokyo, Mumbai or Bournemouth, Istanbul or Dakar, all record moments in time that will never be repeated.
200 color and 60 black-and-white photographs