Recalling Terry Fox
Fotografien mit Aktionen und Performances von Terry Fox
& Video zur Klanginstallation Corpora Cavernosa
o.T., 1970, Foto: Barry Klinger

Terry Fox (1943 Seattle – 2008 Köln) war einer der Wegbereiter der amerikanischen Body Art und Konzeptkunst. Weltweit bekannt wurde er in den 1970er Jahren mit Performances und Installationen, die Transformations-prozesse von Materialien zum Ausgangspunkt nahmen und den eigenen Körper
als Medium von psychischen und physischen Grenzerfahrungen nutzten. Mit seiner lebenslangen, innovativen Erforschung des Klangs im Raum gehört er auch zu den Pionieren und Impulsgebern der modernen Sound Art.
Seit 1996 lebte und arbeitete Terry Fox in Köln, wo er mit Performances und Installationen zahlreiche künstlerische Spuren hinterließ. Ein Jahr nach seinem Tod bringen Freunde und Wegbegleiter an verschiedenen Orten der Stadt ihre Verbundenheit mit Terry Fox und seinem vielseitigen Werk zum Ausdruck.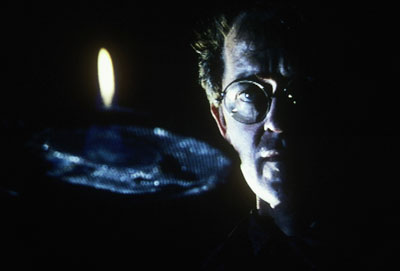 Terry Fox/ Corpora Cavernosa, Videostill 1992, Foto: Marita Loosen
Terry Fox (1943 Seattle – 2008 Cologne) was one of the leading pioneers of American Body Art and Conceptual Art. He became famous in the Seventies with performances and installations, which took their point of origin in the transformative processes of materials, and in which he used his own body as a medium for exploring often extreme psychological and physical experiences. With his lifelong exploration of Sound and Space, Terry Fox was also one of the pioneers of contemporary Sound Art.Terry Fox lived in Köln since 1996, where he left many artistic tracks through performances and installations. One year after his passing artist friends and companions will express their connections and affinities with Terry Fox and his work with work of their own at different locations in Cologne.


Yield, 1973, Berkeley, Foto: Larry Fox

Recalling Terry Fox 2009

ein Projekt der "Terry Fox Association, Köln" in Kooperation mit dem Museum Ludwig, der Galerie Lichtblick, der Moltkerei Werkstatt, der Kunst-Station St. Peter und der Stadt Revue.
Das komplette Programm mit allen Ausstellungen und Veranstaltungen unter:
www.recalling-terryfox.de

Gefördert mit freundlicher Unterstützung durch den Ministerpräsidenten des Landes Nordrhein-Westfalen, die SK Stiftung Kultur, den Förderkreis Kultur Worpswede und das Kulturamt der Stadt Köln

Galerie Lichtblick
Steinbergerstr. 21
50733 Köln
Fon + Fax: 0221 729149
lichtblick@web.de
www.lichtblicknet.com

Öffnungszeiten: Fr 19-21 Uhr, Sa+So 14-19 Uhr
Sonderzeiten: 8./9./10. Oktober, 14-19 Uhr